Qingdao Loyal International Freight Forwarding Co., Ltd. is the firstclass international freight forwarding company, authorized by China Foreign Trade Department and registered in "China Industrial and Commercial Bureau".
Our loyal customers are assured quality and we deliver results because our standards are high.
We are part of a worldwide forwarders' network ensuring Customs Clearance Coordination Capability. We meet the requirements of "international sea and air transportation and international multimodal transportation, trailers/trucking, warehousing, customs declaration and related inspections". It means we put a complete range of logistics at your disposal including one-call freight solution services.
As an expert in forwarding, we have our own special management system and E-business system thate ensures a quick and efficient service to our loyal customers.
Loyal Staff pay constant high attention to your demands. Our ultimate goal is to provide a professional service to our valued customers. And as a reliable partner, we hope to make customers' life a bit easier through our services.
We continuously expand the range of our business areas through our experience and search for logistics solutions that work for you. Loyal has established a good reputation in the field of freight forwarding which in turn has become a stable base for it's development. Let us prove it to you.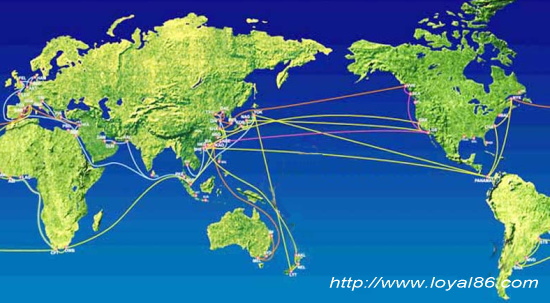 Company Service Scope:
▲ International Shipping Transportation
▲ International Airline Transportation
▲ International Multimodal Transportation
▲ Inland Trailer Service
▲ Warehouse Storages, Packing and Distribution
▲ Cargo Insurance, Customs Clearance and related goods inspection
▲ Private goods worldwide transportation